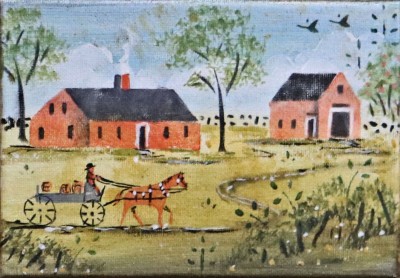 "MARKET DAY" CANVAS PAINTING

This 5"x7" canvas painting entitled "Market Day" has been created by Artist Christopher Gurshin exclusively for A Primitive Place. Only a limited number of paintings will be created. Each one will be signed, titled and numbered. It will have an antique glazed edge and will be ready to frame or hang 'as is.' 

Each painting is $150.00 plus $6.00 shipping to U.S. residents. Outside of U.S. please inquire. Please allow 1-2 weeks for delivery. MADE IN THE USA
​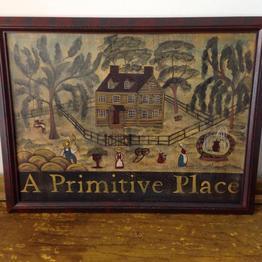 A Primitive Place Tavern Sign​​


​This 25-1/2" x 19-1/2" tavern sign is handcrafted by Folk Artist Kathy Graybill created exclusively for A Primitive Place. MADE IN THE USA

$ 225.00 each plus $ 25.00 s/h

​Please allow 6 weeks for delivery.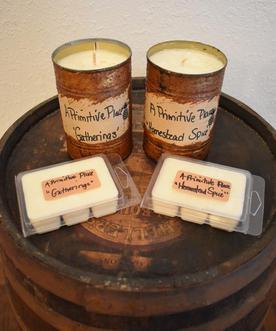 Keeping Room Candle & Tart Package


Primitives by Tracie hand-poured soy candle line has been made in their home since the first pour in 2003. They use only the best products. Each candle is packaged with their personal touch such as handmade labels, individual packaging, custom created/blended fragrances, and the best natural soy waxes. 

The candle/tart package includes: (2) Candles and (2) Tarts. You will receive a candle and tart in each scent - Gatherings and Homestead Spice. Gatherings is a mixture of ginger, nutmeg and brown sugar. Homestead Spice is blend of pumpkin, cinnamon, ginger, nutmeg and vanilla. $34.00 plus $8.00 shipping to U.S. residents. Outside of U.S. please inquire. MADE IN THE USA. Please allow 7 days for delivery.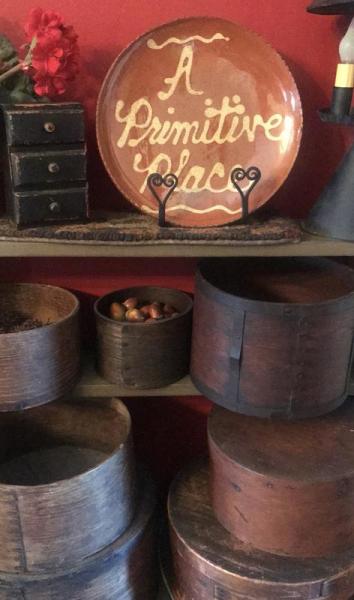 A Primitive Place Redware Plate


The perfect addtion to your primitive home! These 10" dia. redware plates are handcrafted exclusively for A Primitive Place by The Workshops of David T. Smith/Turtle Creek Pottery. MADE IN THE USA

$ 75.00 each plus $ 15.00 s/h

Please allow 1-2 weeks for delivery.